Former President Barack Obama issued a statement this Tuesday explaining how the country has found itself in an "unusual time," while telling a gathering of world leaders that it is "difficult to defend" the Trump administration's decision to pulled out of the Paris climate accords.
"Obviously we're in an unusual time when the United States is now the only nation on earth that does not belong to the Paris agreement. And that's a difficult position to defend," Obama said, according to The Chicago Tribune.
"But the good news is that the Paris agreement was never going to solve the climate crisis on its own. It was going to be up to all of us," he continued.
Obama only spoke for 15 minutes during the North American Climate Summit which was hosted in Chicago, and hosted by his former chief of staff and Chicago Mayor Rahm Emanuel.
However, Obama is scheduled to speak at a closed-door event at the Economic Club of Chicago next Tuesday.
Obama carefully avoided referencing President Trump by name, but pleaded for the officials in attendance to continue their efforts to fight climate change, regardless of the current administration's position.
The former president noted the recent string of hurricanes that pulverised Puerto Rico, Florida and Texas, noting that "more than two months later they are still struggling to recover."
Obama explained to the audience that American voters should "make it a prerequisite" to vote for elected officials who claim to be paying attention to global warming.
The Trump administration has made numerous calls to end or reverse Obama-era policies focused on fighting climate change.
Trump declared in June that the U.S. would be withdrawing from the Paris agreement, an Obama-era deal that amounts to the first global effort to lower carbon emissions.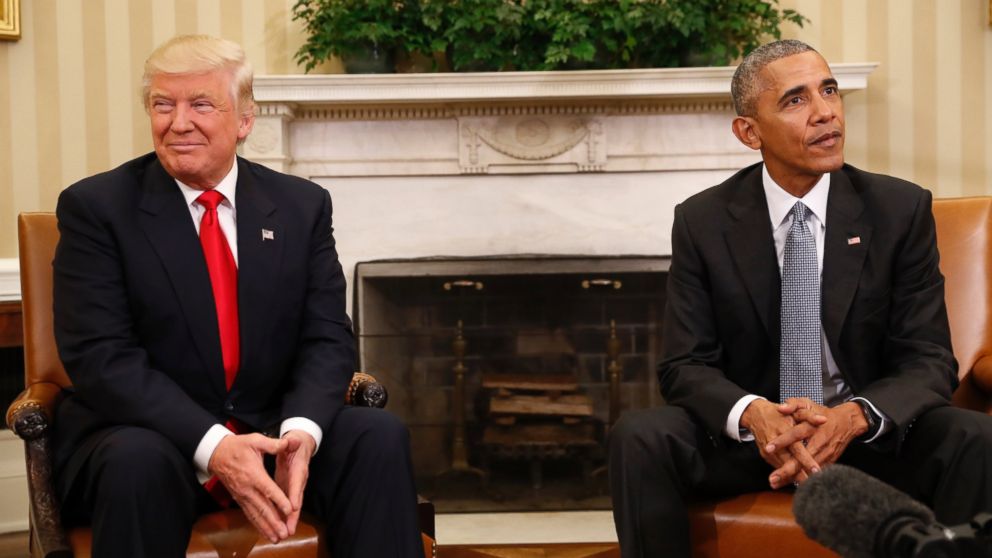 COMMENT BELOW
LET US KNOW WHAT YOU THINK