Donald Trump is soon to face his first real threat of impeachment and it's got him hiding behind false facts.
Representative Al Green is looking to ensure a House floor vote later Wednesday on impeaching President Trump, creating what is likely to be a harder vote for his fellow Democrats than the Republicans.
Under House rules, any member can call for a floor vote in what is referred to as the "privileged" resolution as long as it is within two legislative days after it is first brought forth.
Green will take advantage of that process  in order to make the House discuss his articles of impeachment, which claim that Trump has "brought shame and dishonor to the office of the president" by "sowing discord among the people of the United States."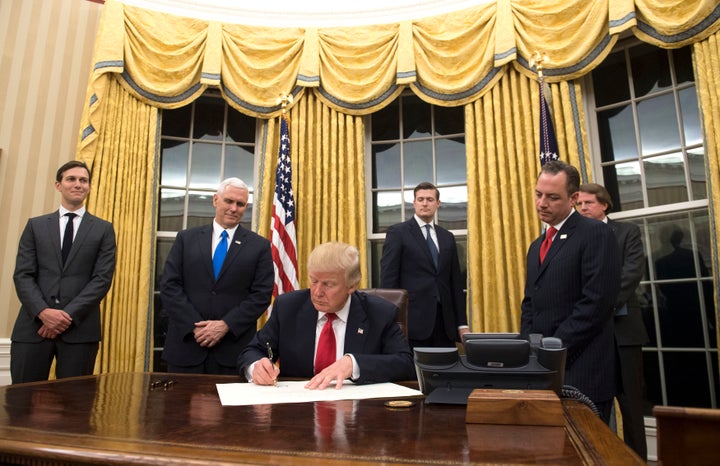 Using several examples, Green's impeachment articles referenced Trump's disgraceful response to the fatal violence that occur during the white supremacist march in Charlottesville, Va., in August, as well as his vicious attacks on the NFL players who chose to kneel during the national anthem to protest police brutality.
Green has confirmed that he will got to the House floor around noon to start taking action on his impeachment petition.
House GOP leaders will more than likely reject the measure, but Green can demand a procedural vote that will offically serve as the first vote in Congress on impeaching Trump.
"I'm a person who travels the road less traveled. And I know that this is a bumpy road," Green said while speaking C-SPAN's "Washington Journal" Wednesday morning.
House Democratic leaders are not currently in favor of seeking impeachment at this point as they hope to win back the majority next year. Minority Leader Nancy Pelosi and other senior Democrats believe that discussion of possible impeachment at this point is too soon, referencing the ongoing special investigation into Trump's contacts with the Russian government.
COMMENT BELOW
LET US KNOW YOUR THOUGHTS