Nowadays, I'm pretty sure that Fox News just exists to hurl hot garbage at the rest of us and to tell us to eat that garbage because it is the only garbage that we can trust.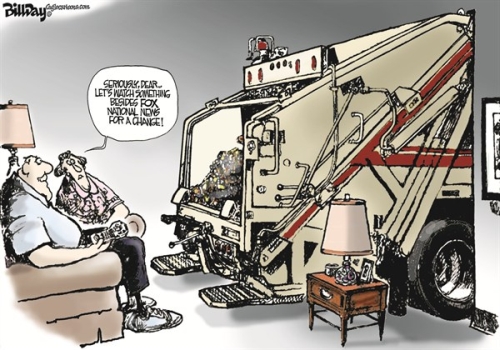 "Fox & Friends" host Brian Kilmeade came forth this Friday to defend President Trump's "zero tolerance" approach to migrants that illegally cross the U.S.-Mexico border, declaring "these aren't our kids," referencing the over 2000 children who currently sit trapped in metal cages around America.
"Like it or not, these are not our kids," he said. "Show them compassion, but it's not like he's doing this to the people of Idaho or Texas. These are people from another country."
Kilmeade attacked Democrats for treating the migrant children as if their lives were as important as the "people in our country who pay taxes and have needs as well."
His fellow host, Ainsley Earhardt, replied by stating that Trump "just wants to make sure we vet who's coming across the border, in case it's MS-13 or drugs."
"It wasn't President Trump's idea to have everyone leave from Central and South America in June," Kilmeade said. "Somebody has to deal with this issue. It doesn't matter who the president is. If you don't like his policy, he's also open to your policy, rather than just criticizing him. He's trying to send a message to the other countries, 'this is not the way you do it,' because this is a country that has rules and laws. We just can't let everybody in that wants to be here."
It didn't take long for Americans to express their outrage. Taking to Twitter, people had this to say:
WOW. I bet that's just what Jesus would say 😂😂😂

— beth (@bethlaur23) June 22, 2018
I can't. I just can't. I don't know how some of these people sleep at night.

— Andrea Zinck (@andreajz84) June 22, 2018
— Shannon Gilmour (@ShanGil78) June 22, 2018
Fox is now complicit in a Crime Against Humanity.#FindTheChildren #freethechildren #abolishIce #CrimesAgainstHumanity #IMPEACHTRUMPNOW #fireRyan

— Mark Shasha (@Shazam1001) June 22, 2018
As you can tell from their comments, Americans are furious over the remarks made on Fox News by Kilmeade.
The remarks come days after Trump signed an executive order to end an immigration policy that caused thousands of families to be forcefully separated at the U.S.-Mexico border. It remains uncertain how or when parents and families that were already separated will be reunited.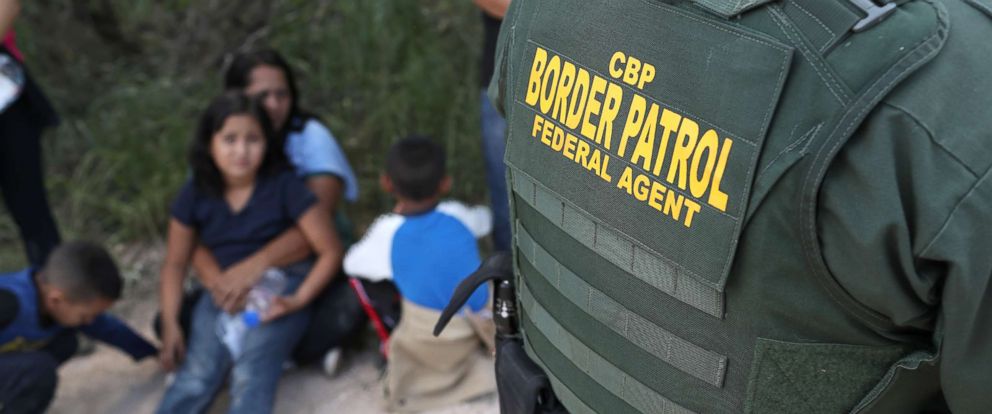 COMMENT BELOW
LET US KNOW WHAT YOU THINK